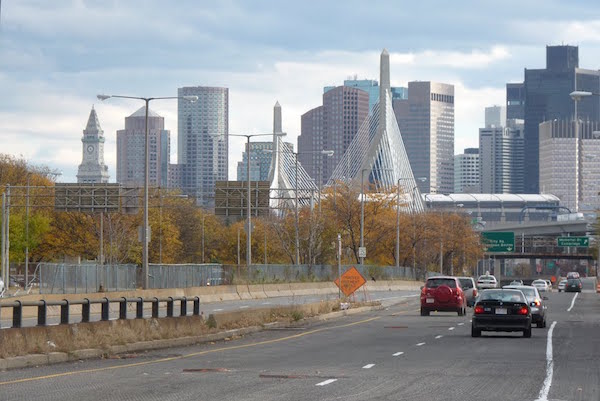 What is it Like to Live in Charlestown?
Since it was first settled in the 1600s, the geographic boundaries and governance of Charlestown have changed quite a bit. But, even for a neighborhood in a city with a strong sense of history, Charlestown has done a standout job preserving its colonial and revolutionary era sites. As the Greater Boston Area has developed and changed in recent years, with new businesses and housing, so has Charlestown. But, as Charlestown has preserved its history, it has also retained its New England personality. What is it like to live in Charlestown? Get the skinny on the oldest neighborhood in Boston right here. Then, explore rental and real estate listings on Charlestown Pads to find out for yourself. With our help, living in Charlestown is well within your reach.
Where exactly is Charlestown?
Charlestown is at the end of the peninsula between the Charles and Mystic rivers in northern Boston. Although it originally included Somerville and parts of Arlington, Charlestown is now just one square mile, sectioned off from the rest of Boston by Main Street. That one square mile has access to two waterfronts – Mystic River and Boston Harbor.
What is transit like in and around Charlestown?
Charlestown is very pedestrian- and public transit-friendly. The sidewalks are well maintained, plus there are gorgeous walking and biking paths along the water. To get to Charlestown on the T, take the orange line to Community College. For a more scenic route, take the ferry to Charlestown Navy Yard from Long Wharf. Living in Charlestown gives you great access to the rest of Boston, and can mean an easy commute. Plenty of people in Charlestown drive. But, as the neighborhood gets more popular, parking gets harder to find. Consider renting a parking space if you own a car.
What is there to do in Charlestown?
What is it like to live in Charlestown? History shapes the neighborhood. So, many of the things to do in Charlestown revolve around that history. There is the USS Constitution Museum, a preserved battle ship from the first United States Navy. Then, there is the Bunker Hill Monument and its museum, which commemorate the first major battle in the American Revolutionary War.
If you are not in the mood for monuments and museums, living in Charlestown means living right near the waterfront. Stroll along the Mystic River and Boston Harbor to find neighborhood parks along the way. In the summer, shop for local produce and seafood at the Charlestown Farmer's Market. And do not miss the annual Bunker Hill Day Parade each June. It commemorates the Battle at Bunker Hill with an all-day event – music, ice cream, a road race, and more.
What is there to eat in Charlestown?
As you stroll along Main Street, you will find the traditional Boston pubs and taverns serving up burgers, steak, and local beer. There is also plenty of pizza. Development has brought new fine dining and ethnic cuisine to Charlestown, so nowadays you will find French, Japanese, and other types of restaurants suitable for adventurous palates. But Charlestown would not be Charlestown without its historical pub, Warren Tavern, or waterfront seafood restaurants like Pier 6. After all, this is the oldest neighborhood in Boston. It has to offer up plenty of lobster.
Where are the local hangouts?
Aside from Boston Harbor and walking trails along the rivers, you will find a lot of foot traffic along Main Street and in City Square. Both locales offer plenty of shops and restaurants. And City Square is also the home of City Square Park, an acre of green space with walking paths, public art, and great views of the city.
What are the housing costs?
Like the rest of the city, rent prices in Charlestown have gone up in recent years. According to data from Boston Pads' real-time database, the average monthly rental price per bedroom near the Community College T stop is $1,458.44. But that figure includes studios and one bedrooms along with units with five or more bedrooms, which are more ideal for sharing to cut down costs. It is possible to find two-bedrooms in Charlestown around the $2,400 range, or luxury one-bedrooms for slightly more. So, rent prices vary, but even if you have roommates, expect to pay over $1,000 a month for your own bedroom to rent in Charlestown.
As for real estate costs, the median price of homes in Charlestown is $822,000 as of 2017. Without a doubt, it is pricey, but it may be a smart use of your funds. Just in the last year, home values have increased by 8.8 percent in Charlestown, according to Zillow, with a forecasted increase of 3.5 percent in the next year. And, many of the homes are beautiful colonials. With the right help – like the expertise offered by real estate agents found on Boston Pads – a Charlestown home can be a great investment.
What are the schools like?
The public schools in Charlestown are run by the Boston school system. The whole city has a GreatSchools rating of 4, and Charlestown schools are not far off from that. The ratings of the five public schools in Charlestown range from 2 to 6, with Warren-Prescott K-8 school as the top-ranked standout. Along with the traditional public schools, there is Seaport Academy, an alternative special education school for boys that uses the historical sites in Charlestown and natural life of Boston Harbor for project-based learning.
What is the bottom line?
Charlestown is one of the most desired places to live in Boston and its surrounding areas for good reason. There is a strong sense of history woven into the culture, and just walking through the neighborhood, you can see how well historical sights are preserved. But this plucky little neighborhood has changed with the times, too. Property values have grown and continue to grow, so the cost of living is slightly higher than average for Boston. But living in Charlestown means you are constantly surrounded by lovely parks and waterfronts, and often just a few steps from Boston Harbor. It is a beautiful place to live – and with the help of Charlestown Pads, you can find the perfect home or rental in Charlestown.